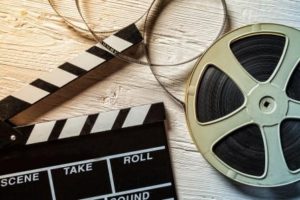 By: Rheanna Bernard
Social media is always changing. Whether you are a blogger, a brand, or a small business, it can be hard to keep up with what's trending. Just when you feel like you've got algorithms down, they change. There is, however, one thing that has been on the rise, and isn't going anywhere: video.
Video is a key factor in engagement, as seen by every social media platform that isn't just video—like Snapchat—adding such features to their options. Who remembers that brief second in time everyone made fun of Instagram for launching their Instagram Stories feature? Everyone did, and they made videos about it, too. It was only a matter of time before Facebook rolled out the same thing. Video is king. So how do you do it right?
How you put together your videos depends on the goal of your video and who you are. Bloggers will create videos differently than a brand, but there are some intersections.

First, KNOW YOUR AUDIENCE. Know whom you're targeting and include personalized messages to them. If your goal is to reach military spouses or service members, talk to them about why your product or service would specifically help them. Offer them a specialized service or discount. If you are a brand that encourages community service within your organization, share that story! Giving back as a company or brand is a huge way to develop personal connection with clients or potential customers.
Second, SHARE YOUR STORY! For brands or individuals, this has become a key component of video marketing. Sometimes you aren't even talking about your product or service, but instead you're simply telling a story to grab attention. Highlight an employee or a special event. Connecting on a personal level through video is an excellent way to gain brand loyalty. For bloggers, this specific tactic works because it is humanizing. There are only so many pictures of your "perfect" life we want to see.
Third, DECIDE ON LENGTH. For some platforms, the length of a video is already chosen for you. Instagram lets you shoot short videos and then string them together. When putting together these short videos, it is important to have a goal in mind that will keep people watching. If you string together too many videos of rambling conversation, many people will click through quickly, and your message will be lost. For platforms like Facebook, which allow you to load any length of video, you have more flexibility.
So what do you put in a video? The options for creating your video marketing are endless. Anything from making a video featuring a single product, a Top 5 List, or a how-to video is great for catching the eye of a potential customer or follower. It is important that you consider the three items above when deciding how to approach your video strategy.
Once you've decided on your target and style, you can put in the little extras that help set you apart. For tutorials that are long, it can be helpful to speed up certain parts that don't require close attention. It changes things up and keeps people engaged, while also not feeling like they missed something. Add music that fits the mood as background or a brief intro.
Making videos can be a daunting task the first couple of times, but it is quickly becoming one of the most popular tools of social media. The more you get people invested in a story, the more likely you are to have their continuous engagement. If you are managing a brand, selling a product, or giving a tutorial, there is an opportunity to connect with the people watching you. Take that leap, and smile for the camera!