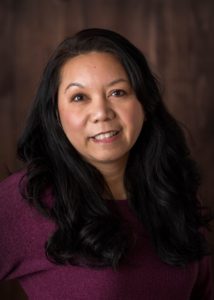 By: Jennifer M. Morrison
Working for yourself seems like a dream job—and it can be, but it can also be fraught with situations and issues that trip you up. Entrepreneur Mylene Hollick, a military wife and mother, knows about those potholes firsthand.
A graduate of North Texas University, Hollick put her career on hold after her two children were born. As a military spouse, she says it was important to be home for their family, while her husband's service required him to travel often. As her kids have grown, she felt the urge to refresh her identity by founding Jetset Destinations, an independent travel agency, in late 2015.
Hollick saw current and future flexibility as a top priority when it came to re-entering the workforce, something that employment at an established travel agency couldn't necessarily guarantee her.
"I started my own company because it gave me the flexibility to set my own hours. I still have kids at home, so I want to be able to be there for them whenever they need me. Also, starting my own travel agency means that I can move as my husband moves. All I really need is my laptop and really good Wi-Fi," she said.
Starting this business wasn't clear skies and smooth sailing, though. Quieting her inner critic has been important in finding success. 

"The biggest obstacle for me was overcoming the perception that my company was less than larger agencies or even booking travel online," Hollick explained. She found that her clients sought out her services, not for cheaper rates or ease, but because of her knowledge.
"My clients are the ones who know what they want to do, but don't really know where to go. For example, most people call me and say, 'I want to go away for spring break.' They have dates, but don't know where to go from there. I talk them through what they want and need and how they picture themselves on this vacation," she said.
From there, she creates a unique and tailored vacation for each of her customers. However, personalized customer service and entrepreneurship have their drawbacks.
"The downside is putting a limit on when I work. Right now, I feel like I'm working all the time.  I check my email constantly, and I want to give the best customer service I can, so I'm in constant communication," she said. "Eventually, I'll have office hours."
It's also not a job for those who are disorganized—staying on top of deadlines for multiple customers at once can be stressful, and the results of a missed confirmation can spell disaster for someone's travel plans.
Still, owning her own business hasn't been all work and no play. Hollick and her family have utilized her knowledge and skills to travel to locations across the United States, the Caribbean, and Scotland, and they're eyeing up a trip to Italy in the near future.
When asked what advice she'd give to someone just starting out as an entrepreneur, Hollick recommended obtaining the support of family and friends, learning to network in person and through social media, and "getting a proper email address."