By: Rebecca A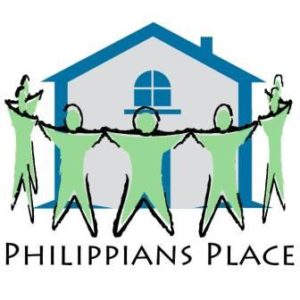 lwine
When a military spouse sets her mind on something, it gets done.
Five years ago, Lenize Patton, a high school educator, and her Marine husband bought rental property with the intention of supporting women who were transitioning from a local shelter in Jacksonville, NC.
"In 2012, I learned that there were 376 homeless children in Onslow County, and I just couldn't get it out of my head," Patton said.
With biblical motivation and a huge heart, she watched her ideas change into what she feels was God's plan from the beginning. Now, as a nonprofit, Philippians Place provides a six-month transitional housing program "with the intention to end the cycle of homelessness forever," Patton added.
From MilSpouse to Executive Director
Patton, who is a mother, is also a native of the local area she serves. As a military brat, her father was stationed in North Carolina most of his career. Being active in the military community came with its own challenges for her, especially as an introvert.
"I learned to adjust by making myself get involved in organizations that interested me at the time," she said. "Now that I'm an executive director of a nonprofit, I've had to use those same skills by seeking and working with other organizations."
She credits her flexibility when working for Philippians Place to lessons learned as a military spouse.
"Things can change in a moment's notice in the nonprofit world, especially when working with volunteers, non-paid staff, and clients. The military life has taught me to adapt to things that don't go as planned," Patton explained.

Changing the Community
People may come and go, but the impact they have lasts forever. It is easy to see how Patton and Philippians Place are making a difference in the few years since the team has started serving the community.
"We have housed individuals and families. We have helped get furniture and household items to those who have moved out of shelters. We have given away clothes twice a year over the past two years," she shared. The clothing giveaway last fall provided almost 200 people with clothes and shoes.
Plus, Philippians Place allows others to get involved through various philanthropic opportunities. The need for mentors and volunteers is ongoing, including help with moving clients, setting up apartments, and assisting during the semi-annual clothes giveaway. Patton encourages interested parties to keep up with the nonprofit via Facebook to learn of the most current calls to action.
"Things happen at the last minute sometimes, and on the same weekend you're looking to volunteer, we may have someone who needs help moving," she said.
Growing and Serving
Setting goals and making plans are what keeps nonprofits like Philippians Place moving forward. Patton and her Board of Directors have several ideas for the rest of the year, though their focus, first and foremost, remains on their clients.
"We want to take in at least five homeless individuals or families," she said.
They also want to bring in more volunteers who can connect their clients to the support of the Christian community. Additionally, building their staff remains a priority, such as adding a Client Administrator to the team to provide consistency. Through the expansion of various aspects of programming, the need for volunteers will increase as well.
"The focus of Philippians Place continues to be reaching out to the community," Patton said. "Our goal is to reach people, to educate and inform the community about the homeless population. The more people who are aware there is a problem, the better chance we have of fixing it."
To learn more about Philippians Place and how to support the organization's efforts, go to http://philippiansplace.com/.