This month, Powerhouse Planning is featuring superstars of the direct sales industry who have taken the time to share with us their experiences and viewpoints gained over time. Through the words of those doing it—and doing it well—our Powerhouse team aims to help both new and established direct sales professionals grow their businesses as a result of the insights (including some of the harder lessons learned) of those in the field who are finding success.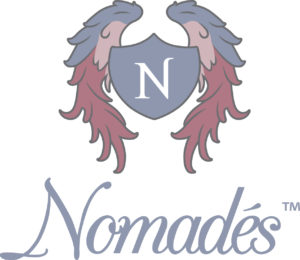 Company: Nomadés
Industry Professional: Christy DeWitt, Director of Business Development and Sales
Since launching in 2009, Nomadés has offered customers the opportunity to capture their life stories one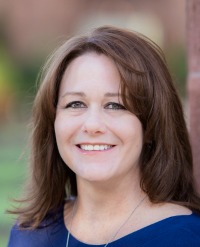 charm at a time. Christy DeWitt, Director of Business Development and Sales, joined the company shortly after its beginning. Her role evolved from customer to consultant to management, which she says has helped her relate to the team of consultants she now works with. While she does admit to possessing a strong knack for sales, Christy explains that it was ultimately her adoration of the products that made her go all in.
The Nomadés Collection includes custom-designed charms that symbolize military duty stations, branches of the Armed Forces, love stories, and life changes. The company operates with a team of consultants located across the globe located globally and all products are created within the United States. Since their niche market is smaller, the market is less saturated with Nomadés consultants. To find a consultant nearest you, go to www.nomadescollection.com/locate.aspx.
Q&A with Christy DeWitt:
Describe your position with Nomadés:
The Director of Business Development and Sales is a sales-driven position that works directly to train consultants, plan events, and manage the logistics of vendor events. Other responsibilities include establishing and maintaining relationships between Nomadés and boutiques.
What tools do you encourage your consultants to use?
Nomadés encourages their team to "be charming" by working to establish relationships with customers. For example, use a Facebook brand page versus a closed private group so that potential and current customers have the option of accepting an invite rather than being automatically added.
What stands out to you today about working with Nomadés?
I'd say one of them is we're here eight years later. There have been feast years, and there have been famine years. There aren't a lot of all women-owned businesses, and we are a tight-knit group of women. They're my tribe; they are my people. They're my business partners, but they're also the most important people in my life next to my family.
How do you gauge success?
Sales is an obvious metric for gauging success in this industry, but so is the personal success of our consultants—even if it was a slower month for the company as a whole. I love it when I have a team member who is a slow starter, and then she is a top performer for three months in a row.
What's your favorite professional/personal quote?
You don't build a business. You build people and then people build the business.
How have you grown your team?
Nomadés creates a sisterhood type of company culture among the Independent Consultants. They are taught that they are in business for themselves, but not by themselves. The company uses various tools to engage with their virtual team, such as creating different themes throughout the week like motivational quotes, what's happening, and marketing information.
Most consultants come to Nomadés by way of first being a customer. After their involvement with the product and company, they traditionally inquire about the process to be a consultant. All different personalities and backgrounds can succeed in this field, especially when they have an authentic belief in their product. Plus, consultants sharing their experiences often motivates new consultants to come on board.
Below, Christy shares her tips for using the trending tools of direct sales to expand a customer base and strengthen relationships.
Building Your Team Tips
Give people the opportunity to say yes or no. Whether it is buying or joining your team, they will not know the options/opportunity unless you tell them. You have to ask.
I invest in my team. I learned early on that words of affirmation, recognition, and to some extent incentives go a long way to encouraging your team. I make an effort to recognize even the smallest accomplishments of my team members. Everyone likes a shout-out!
You can't drag people into success—they have to want it. Stop spending energy on people who don't want it. Always be sweet and charming, but you can't do it for them.
Online Party Tips
Determine why your hostess wants to do the "party" online. I think there is a misnomer that online events are easier than in home. The truth is an online event must have the full attention of your hostess, and she needs to be fully engaged for it to be a success. If she wants an online event in lieu of having people in her home for two hours because she thinks it will be easier, let her know that's not really the case.
Your hostess should invite 30-40 people to an online event and no more. She needs to personally invite them and not mass invite them (Facebook messaging the masses is not the route to go). She cannot mass invite 350 of her closest friends and think they are going to see that in their Facebook notifications. It is a waste of her time and your time. The jewelry I sell is a very personal piece of jewelry and requires a sincere and personal request to guests. So, here is the tip: YOU are going to have to explain that to her, however painful it may be.
Facebook Live and videos garner tons more interest/results than pictures and posts. If you want guests to get excited about a product, then they need to hear that excitement and enthusiasm in your voice. I don't care how many CAPITAL LETTERS and exclamation points you put in a post; it's not the same as someone seeing you and hearing your excitement.
Utilizing Social Media Tips
Pick your favorite social media platforms and what you are most comfortable with and use those. You do not have to be on Snapchat, Tumbler, Twitter, Instagram, Facebook, and Pinterest. Pick a couple that you like and work really diligently on those.
After picking the platform best suited for you and your business, you have to use it daily. If it is March and you still have a Christmas-themed cover photo on your Facebook brand page, people assume you are closed for business. For example, if it's Easter, take those Christmas lights down and make an attempt to look like you want to work your business.
Every post to your social media platform does not and should not be about your business. Get personal. You are not selling from your brand page; you are building a relationship with an audience. Have fun! Post "other" stuff on your pages—you want people to like you, follow you, and get to know you!
Making it YOUR Company
While your product company (e.g., Nomadés, Scentsy, Pampered Chef) is likely to give you resources to help with your business, they cannot do it for you. You have to want to do this. Know the why, the reason you are doing it.
You have to work YOUR business every day. (Sure, you can take a vacation.) But seriously, if you are truly working this as a business and not a hobby, then it will take dedicated, intentional work every day. Treat it like a business.
Be proud of what you do. Take ownership and when people ask what you do for a living or a job, speak with confidence about what you do.
I firmly believe you have to have a passion for what you do. I love this product. I feel profoundly sorry for anyone who doesn't have it and I have any overwhelming drive to share it with others. If you don't feel that way about your product and business, then you are going to have a hard time convincing anyone else.
Website: www.nomadescollection.com
Facebook: www.facebook.com/nomadescollection