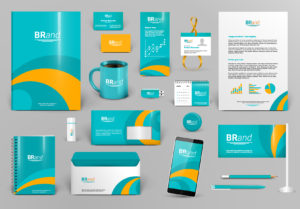 By: K.C. Hastings
Every minute, there are 290,000 new statuses on Facebook, and in just four years, 16 million local business pages have been created. Meanwhile, the Twitterverse is seeing rapid interaction with over 6,000 tweets per second. In the world of marketing, social media has become a highway with a traffic jam of people trying to get noticed. The question is, how can brands get people to remember their virtual billboard when shopping for their next product or service?
The key is a consistent brand strategy.
Uniform practices across traditional and digital platforms create brand recognition, which, in turn, increases return on investment (ROI). Here's why:
They remember you.
The moment a need arises, whether it's for a replacement product or a new dress for an event, potential consumers think about who the go-to person is. If they have seen your marketing consistently on social media—through Facebook-sponsored ads, for example—they are going to remember your company's name. Instead of searching "place to buy a dress," they'll be searching for your store by name. People are more likely to trust a company they have heard of over a company whose advertising they've never seen.