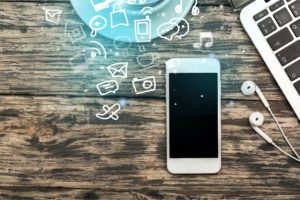 By: Jennifer Morrison
It's basically unheard of in this digital day to do business and not have a social media presence. Whether you have one employee or hundreds, your business's digital footprint can make all the difference in how your company reaches potential customers. There are numerous moving parts to maintain professional social media accounts, but one of the most important things to focus on is social media etiquette. How your digital voice comes across to your audience impacts your brand.
You Are What You Share
Just like you have a business persona and a personal persona, your company's social media presence should be separate from your personal one. Anything that you post under the umbrella of your business should align with professional goals, attitude, and beliefs. If a piece of content gives you pause before posting it, it's most likely best left to your personal social media channels.
Talk with Your Audience, Not at Them
Back in the early 2000s, even before Facebook was a glimmer in Mark Zuckerberg's eye, the term for finding friends online was "social networking." Now we seem to have replaced that term with "social media," but the goal is still the same: to network with other people you may not otherwise have an opportunity to connect with. With that in mind, you wouldn't just talk at someone during a face-to-face conversation, especially someone you just met. Why then would you do that with your online audience? People are giving your their very precious time, and they want to receive something of value in return. Present them with the opportunity to converse with you. Share information that not only interests them, but also provides them with a way to respond and makes them feel like part of a conversation instead of a targeted demographic.