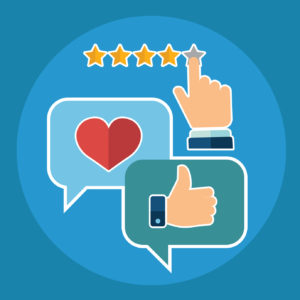 By: Angela Caban, MHRM
If you work hard to establish a partnership with a brand, do you have to continue working hard to maintain that relationship?
Absolutely not. But you do have to keep in mind that the business world is made up of relationships. Take a look at retail corporations all over the world. They worry about customer retention while continually devising marketing strategies to ensure that the relationships they build with customers go beyond making purchases. They don't solely want you to step into their store to buy, but they want the type of relationship with you that is mutually beneficial for both parties. Once you're happy with their services and products, they gain a loyal customer who will spread the word within your social circle.
Think of your business in the same way major retail corporations do. With the amount of competition out there, you should always stand out and go above and beyond what other companies are doing. Continuing to move forward with a brand beyond the contract can also open the door for future opportunities. Similar to how retail corporations interact with shoppers, you're building a relationship with the brand that is built on confidence.
I am going to share with you three easy ways to nurture your brand relationships. These three tips will ensure you are giving clients the right amount of attention and exposure while demonstrating to them your willingness to build more than a business partnership and showing pride and passion in your work.